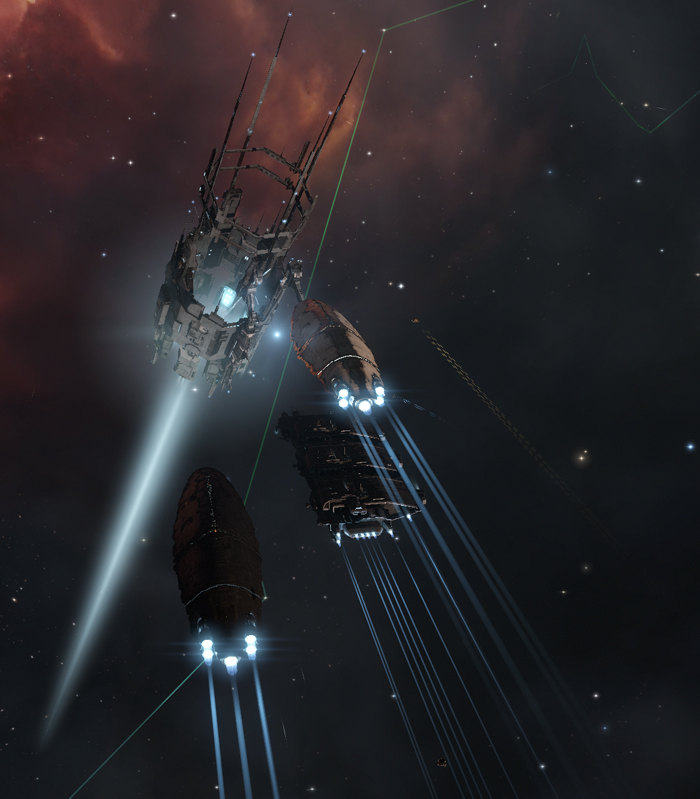 Individual hauling
If you need something hauled outside of our frequrent routes, feel free to ask for a personal hauling offer by joining our in-game channel trinity x industries.
If you require frequent hauling on an unlisted route, please contact our Director of Operations Catriona Ambramotte to discuss adding your route.
Empire Logistics
We at Trinity X Industries believe in keeping things simple, which is why we offer a fixed price for our high frequency routes:
Common Routes & Prices
Jita to

Amarr – 11.5 million ISK
Mendori – 23 million ISK
Ichoriya – 11 million ISK
Hajinen – 7 million ISK

Amarr to

Jita – 11.5 million ISK
Mendori – 11.5 million ISK

Mendori to

Amarr – 5 million ISK
Jita – 16.5 million ISK
Volume and Collateral
We take great care to ensure the safety our your cargo and that of our pilots which is why we enforce the following limits to collateral and volume:
60 000m³ (DST size) – standard collateral of 2 billion ISK and 3 billion maximum collateral for an extra 5 million ISK added to the normal reward.
400 000m³ (Freighter size) – maximum collateral of 1.5 billion ISK
In order to calculate your collateral use an appraisal site (like evepraisal.com) and multiply Jita Sell price by 1.1 (10% markup).